'White Chocolate' Bulletproof Matcha Latte
Why Matcha?

Matcha is known for its health-promoting properties. It is rich in chlorophyll, a powerful detoxifier that helps to eliminate both chemicals and heavy metals from the body. Moreover, matcha is one of the highest sources of antioxidants, and that is due to the fact that it has grown in the shade during the three weeks before it is harvested. 

It has high levels of EGCg. Research has indicated that EGCg provides potent cancer-fighting properties. [*] Most importantly though, EGCg counteracts the damage done on the cell's DNA from chemical, UV ray, and radiation exposure. [*]

But there is more: matcha is super rich in L-theanine, an amino acid that promotes a state of relaxation and well-being. [*] In addition, research has shown that L-theanine may help improve memory and the ability to learn. [*] Add the caffeine content of matcha and you have the perfect mixture of both worlds. Caffeine and L-theanine have a nootropic effect when you combine them together, they promote calm alertness, as well as mental endurance, short-term memory, and faster reaction time. [*]

The flavor of matcha is richer than regular green tea which makes it perfect for blending with a creamy substitute like cocoa butter or macadamia milk — and Pure C8 MCT Powder for extra creaminess and cognitive benefits.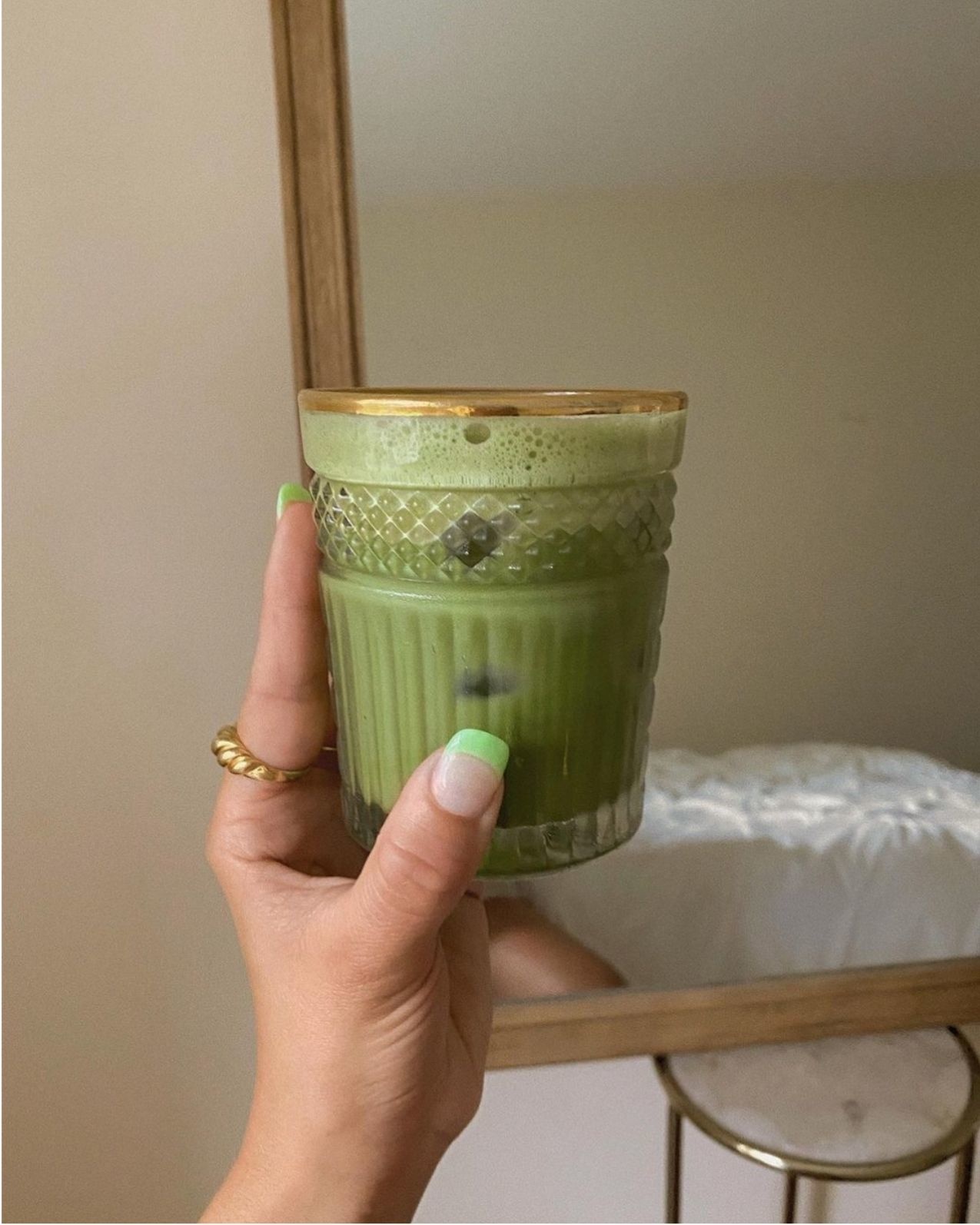 'White Chocolate' Bulletproof Matcha Latte recipe
INGREDIENTS
1 tsp. matcha powder to taste
1 tbsp. stevia to taste
1 tbsp. cocoa butter to taste
1 cup unsweetened macadamia milk or cashew milk

 

1 tsp. high-quality vanilla extract
1 scoop Pure Collagen
1 scoop Pure C8 MCT Powder


INSTRUCTIONS

1. Add matcha powder, sweetener, C8 MCT Powder and cocoa butter to an immersion blender-friendly cup. Set aside.

2. Heat up macadamia milk (or cashew milk) to a bare simmer and pour over your matcha mix. 

3. Blend with an immersion blender (or bulletproof method of choice), until the cocoa butter emulsifies into the matcha latte.

4. Add the collagen powder and lightly blend (not longer than 2 sec.) until the powder is mixed in. 

5. Pour into a mug or a glass and enjoy this nootropic keto-friendly latte!